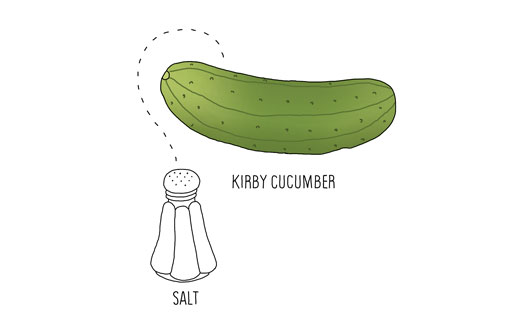 In our garden we had an earth cellar that my mother stocked with treats during the outdoor season. The whole family went for weekend walks in the woods to forage for plants, berries and mushrooms. Some of the fruit and vegetables came from our own garden or nearby orchards and neighbor's vegetable gardens. My mother made strawberry and raspberry jam, cooked apple compote, pickled gherkins and beets. With a steam juicer she made both elderflower cordial and black currant juice. She also made lingonberry jam that is very common as a side for typical Swedish everyday dishes such as meat balls, potato pancakes, kroppkakor and blood pudding. Some Swedes even enjoy this jam with fried herring. My father made different kinds of spirits (blackthorn and figs), that they stored and forgot until it was found (to their happy surprise) several years later.
Some of these wonderful treats I do myself today, but at a much smaller scale as I don't have the storage or a family of five to feed.
My latest favorite are these quick pickled cucumbers that I created from memory from a restaurant visit to Amsterdam last summer. The original origin is definitely not Dutch or European,  it's more likely Korean or Japanese.  These pickles can be done just a couple of hours before serving. They are fresh and crunchy and the rice vinegar together with the  sesame oil give them a very pleasant sweet and sour flavor. I love it as a small treat before dinner, just as it is or together with cured fish. Its also excellent as a side for BBQ, stews and sandwiches.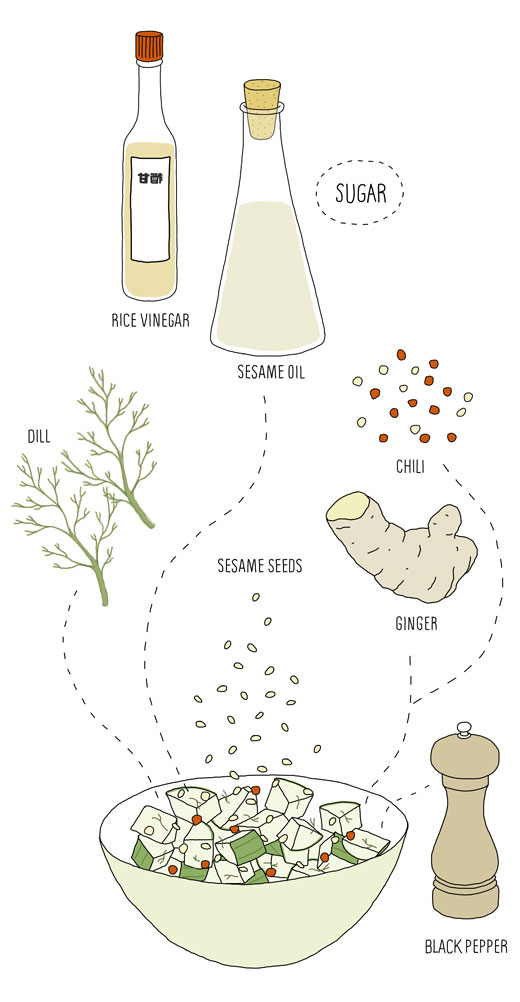 Quick Pickled Cucumber
2- 3 (about 10 ounces, 280 – 300 gram) kirby cucumber
2 teaspoon salt
2 tablespoon rice vinegar
2 tablespoon sugar
1 teaspoon sesame oil
½ teaspoon chili flakes
1 teaspoon finely grated ginger
black pepper, freshly milled
fresh chopped dill
toasted sesame seeds
Wash the cucumbers and cut them into small bite size pieces.
Place them in a bowl and add the salt. Toss well and let sit for 15-30 minutes.
In the meantime, whisk together rice vinegar, sugar and sesame oil. Whisk or stir until sugar is dissolved. Add the chili flakes, ginger and season with pepper and fresh dill.
Rinse the salted cucumber lightly with fresh water. Squeeze them slightly to remove water and pat them dry with a paper towel. When dry add them to the vinegar mixture. Toss well until all pieces are well coated. Season with more salt if necessary. Let sit for about an hour.
Sprinkle some roasted sesame seeds over before serving.
Please note that these pickles are not meant to be stored for a long time. The pickles should be stored in the refrigerator and I recommend you eat them within a few days.
You can tweak this in many ways. For example you can take out the sesame oil and switch the rice vinegar to distilled white vinegar and use horseradish instead of ginger.
*
related recipes

Raw Stirred Cranberries (kokblog recipe)
Orange Cured Carrots by Sofi Meijling
Lemon & Olive Oil Preserved Asparagus by Amy Pennington
Superfast Salt-and-Sugar Pickles by Dave Chang