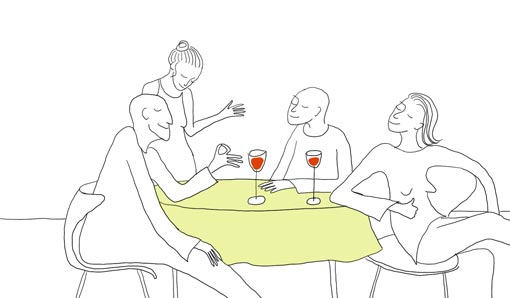 Well Alice on her lovely Swedish food blog Brax on Food asked me for a kitchen confession and here is one of them…
The other day we had some friends over for spinach lasagna. Just a half an hour before everybody arrived there was a small crisis in the kitchen. I had forgotten about the cheese sauce on the stove, it cooked for at least 45 minutes too long. Even though it was on very low heat the sauce had separated and the cheese had transformed into some kind of porridge that was floating in the saucepan. It did not taste burned or bad it just looked a little uneatable. One solution could be to try to get some new cheese in the supermarket. But they would probably not have a great replacement for the Gorgonzola that was floating in my saucepan. I had nothing to lose, so I poured everything in the blender and out came the smoothest cheese sauce I have ever done…
(Serves 4-5 people)
You will need lasagna noodles enough for three layers. Precook the noodles in a big pan or use already precooked noodles.

spinach sauce
2 bunches of spinach
olive oil
3 cloves of garlic
chili
40 ml (1/6 cup) tamari sauce
40 ml (1/6 cup) of water
Clean the spinach carefully and let it dry while you peel and chop the garlic into small pieces. Heat up some olive oil in a pan and fry the garlic and the chili. When the garlic starts to get a little golden brown, add the spinach and sauté until it gets softer. Add the water and the tamari, cover the pan and let it cook for five minutes. If necessary season with salt and pepper.
blue cheese sauce
50 gram (about ½ stick) butter
50-60 ml (¼ cup) flour
700 ml (3 cups) milk
about 250 ml (1 cup) of any blue cheese (depending how strong taste you want)
salt and pepper to taste
Melt butter and stir in flour. Cook under very low heat for 2-3 minutes. Constantly stir the flour mix. Add the milk gradually and stir to a smooth blend. Add the cheese and stir until cheese is melted. Season with salt and pepper.
Grease a baking tin. Start the layering with some cheese sauce and some spinach in the bottom. Keep layering with pasta in between layers of both cheese sauce and spinach. At last cover the last layer of pasta with only the sauce. Bake the lasagna in the oven at 375º for about 20-30 minutes. When the lasagna is nearly done sprinkle some fresh grated Parmesan over. Put in the oven for further cooking until the cheese is melted and got a nice color. Serve with a nice mixed salad, for example arugola, apple, grated carrots and walnuts.
… and the guests loved the lasagna.