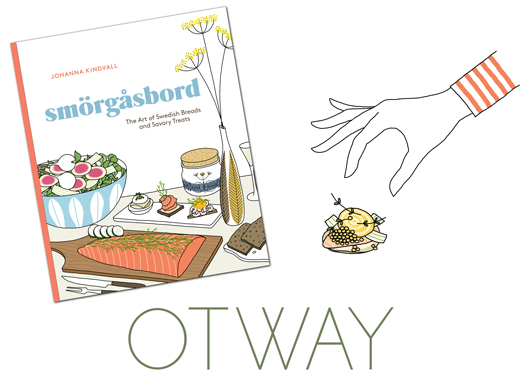 – – – – – – – – – – – – – – – – – EVENT 1 – – – – – – – – – – – – – – – – –
Smörgåsbord tasting at OTWAY – Thursday, January 18
On this special evening, chef Clair Welle & the rest of the lovely team at Otway will, together with me, offer a special 5 course Smörgåsbord tasting addition to their regular menu. On the menu will also be my Open Faced Burger – which we in Sweden call Parisare (the Parisian). It's a Swedish retro classic made simply with a beef & pickled beet pattie on toasted sourdough bread topped with a sunny side egg!
Signed books will be available at a special price!
Make sure to get a seat by booking your table here!
time: 5.30pm to 10.30pm
address: Otway, 930 Fulton Street, Clinton Hill, Brooklyn, NY
subway: C to Clinton Washington
phone (917) 909-1889
Otway was recently announced as one of the best new restaurants in 2017 by New Yorker and Village Voice, and their Uni Crepe was listed by the NYTIMES. And their Yeast Semifreddo with Huckleberry & Rye is magnificent!
– – – – – – – – – – – – – – – – – EVENT 2 – – – – – – – – – – – – – – – – –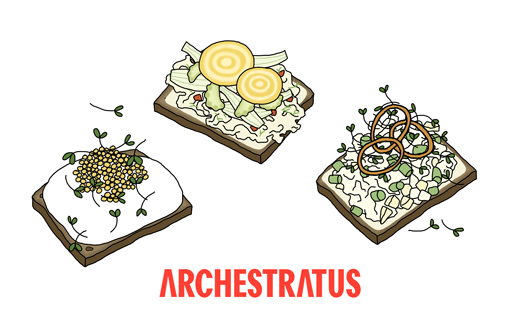 Smörgås baking class at Archestratus – Wednesday, January 24
Want to learn how to make Danish Rye Bread from scratch? Now's your chance!
On this special evening at Archestratus you will also learn how to make stove top fresh cheese, chicken salad with curry, and intense horseradish fish salad with quick pickles.
Beer & a signed copy of Smörgåsbord are included in the ticket price ($80)! The meal will also include a few extra condiments from my book and something to bring home to share with your loved ones. It will be a hands-on cooking experience as well as a tasty meal with some new friends. Looking forward to cook with you!
Looking forward to bake and cook with you!
Get your ticket here.
time: 7pm to 9.30pm
address: Archestratus Books + Foods, Greenpoint, 160 Huron Street, Brooklyn
subway: G to Greenpoint Ave.
Archestratus is one of my favorite places here in Brooklyn. It's a cookbook shop that also offers delicious Sicilian baked goods, coffee, tea, beer, & wine. And it's also a space for classes, talks, book clubs, and more. And I love Paige's arancini (Sicilian rice balls)!
– – – – – – – – – – – – – – – – — – – – – – – – – – – – – – – – — – – – – – –
Smörgåsbord – Art of Swedish Breads and Savory Treats,
Ten Speed Press 2017
Food52 – How to Get Your Smörgås On 
read more about the Smörgåsbord book here
find more events here
Smörgåsbord in NPR
Smörgåsbord review by Tara's Multicultural Table