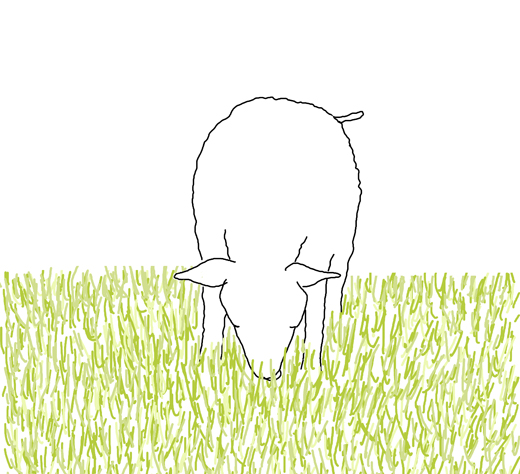 This summer we went to a great barbecue in one of our friend's lovely garden. We all (about 60 people) brought our favorites to have on the grill and the hosts served us with lots of joy and a great bean salad. The evening started with some drops of rain but that didn't really bothered anyone. Everyone was busy making fires and preparing for their treats. Eventually the sun showed up, just in time for us to sit down in the grass and be able to really enjoy the evening.
for the patties
0.4 kg (almost 1 lb) minced lamb or beef
1 egg
1-2 tablespoons breadcrumbs
¼ cup (50 ml) milk
salt and pepper
10 black olives
one or two shallots
2 gloves garlic
1 tablespoon brown mustard seeds
chili flakes
some rosemary
feta cheese
Mix together the minced meat together with the egg yolk, breadcrumbs and milk. Slice the olives in small pieces and add them to the mixture. Season with salt and pepper. Let the mixture rest for at least an hour in the fridge. Chop the shallots fine. Sauté with butter on low heat until soft. Heat up a frying pan with some olive oil and sauté the mustard seeds with some chili flakes. When they start to pop, lower the heat and add squeezed garlic and rosemary. When they start to get color its done. Let the shallots and the mustard mixture cool before adding them to the patties batter. Cut up the feta cheese in pieces. Start to form the patties and place some feta in the middle. Wet your hands in between each pattie, that will make them easier to form!
Now they are ready for a barbecue with a fine mesh. Please don't grill them over too high a heat, that will only make them dry and boring instead of juicy and tasty.
These patties also work with brown rice and sautéed bok choy (Chinese cabbage).