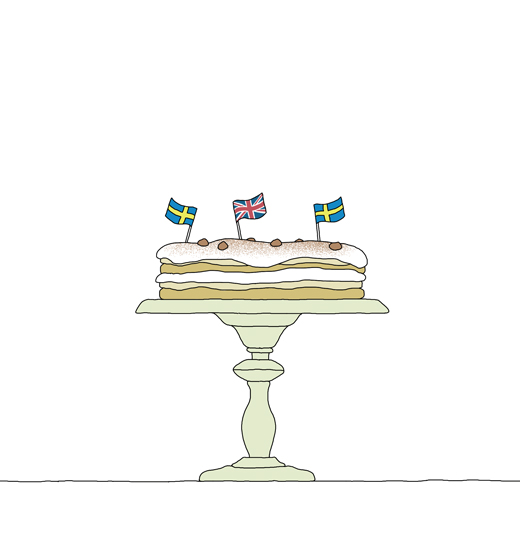 Our book tour and celebration of Fika continues to London and Gothenburg, Sweden…
Fika London – Wednesday June 3
Come chat with me while having fika. I will be there with Fika books. On the menu they have kladdkaka (chocolate sticky cake), Swedish Pancakes and Cinnamon Buns. And more!
Looking forward to meet you all.
Address: 161 Brick Lane, London
Time: June 3, btw 5-7pm.
More about the event on Fika London's facebook event page.
Nordicana 2015, London – Saturday & Sunday June 6 & 7
On Saturday and Sunday, I will be talking food at Nordicana – Nordic Noir festival in London together with Anna Brones and Brontë Aurell (Scandinavian Kitchen) with moderator Signe Skaimsgard Johansen.  It's on the panel "Honest cooking: the simple art of Scandinavian food". Anna and I will also be there with Fika books.
Time:  Saturday June 6 @ 2pm and Sunday June 7 @ 2.15.
Get your ticket here.
Viktor's Kaffe, Göteborg- June 14
Our first Fika event in the land of fika will be at Viktors Kaffe in Gothenburg. I'm extra happy as I lived five years in Gothenburg while I studied architecture at HDK.
Time:  in the evening  of Sunday June 14 from 5pm.
Address: Geijersgatan 7, close to Götaplatsen.
Both Anna and I will be there, with books while having fika. So if you are in town come by and say hello. We looking forward to meet you.
More about Viktors Kaffe  here.
*
At the end of May I went to Boston to share some fika with everyone at America's Test Kitchen. I had a great time and it was hard to leave so I ceriously considered hiding under the table in their impressive cookbook library. On this trip I also visited Google, but just because it was a good excuse to have a 10 o'clock fika with friends.