The reason for my silence here on kokblog is simple, I have been extremely busy with a number of exciting projects in the kitchen as well as in my drawing studio (about which I'm hoping to share with you soon). I'm also recovering from a long lasting and painful frozen shoulder. Luckily it hasn't stopped me from creating stuff but it surely has slowed me down a little. One good thing is that it has encouraged me to take exercising more seriously and daily walks in the neighborhood.
Well, it's getting freezing out there so I'm enjoying cozy nights in front of our fireplace with warming dishes like mushroom risotto or polenta with hearty ragu. If I want something simple I make Äggakaga a pancake like dish from South Sweden. Traditionally it's served with bacon but it's delicious with Andrew Janjigian's mushroom confit too.
Lately I have been developing several new bread recipes. Instead of the normal spreads like cheese, charcuterie and pickles, I  enjoy having bread with slices of avocado or hummus with roasted peppers. I have also been savoring it with roasted acorn squash, as in the recipe below. Typically, this is a side dish but I think it really works well on slices of toasted sourdough bread. If you like, add some goat cheese but it's pretty good just as it is.
Roasted Acorn Squash Spread
serves 2 to 4
1 acorn squash, approximately 1 pound
about 3 tablespoons extra virgin olive oil, plus extra if needed
1 to 2 teaspoons maple syrup (or brown sugar)
rosemary, fresh or dried, chopped or crushed
salt and freshly milled pepper, for seasoning
Preheat the oven to 400°F (200°C)
With a sharp heavy knife cut the acorn squash lengthwise. Remove the seeds (which are delicious roasted) and all the stringy pulp with a small knife and a spoon.
Arrange the halves in a baking pan, with cut side up. Pour the olive oil into the center of both halves. Add the syrup, rosemary and a dash of salt.
Roast the squash until very very soft and with a nice caramelized top. Remove from the oven and let cool slightly.
Scope out the flesh into a medium bowl including any remaining olive oil. Mash it all together with a fork. If it feels too dry, add more olive oil. Season with salt and pepper.
Serve immediately with toasted sourdough bread.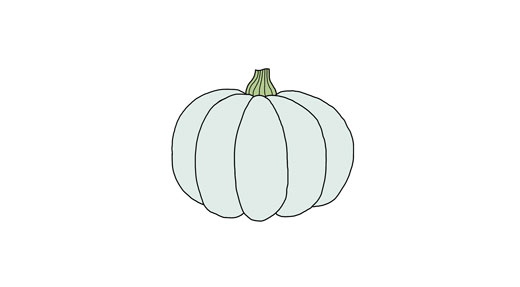 Related links
Acorn Squash Crostini with Crispy Bacon and Sage Recipe – Serious Eats
Butternut Squash and Sage Latkes by Martha Rose Shulman, NYTimes
Yotam Ottolenghi's butternut squash and tahini spread, The Guardian
*
illustrated by me
Adventures in Vegetables
Interview with Dennis Cotter by Killian Fox at The Gannet Magazine