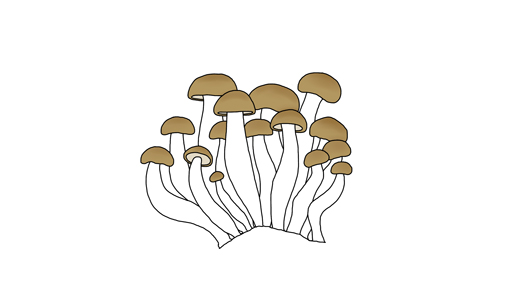 I think the first time I talked with Andrew Janjigian (on twitter) was when he suggested an excellent trade: homemade sujuc (spicy sausage from the Middle East) for an illustrated Pide t-shirt!
Andrew is an associate editor at Cooks Illustrated Magazine, a passionate baker and a mycologist! It's no wonder we connected on twitter, as you know, baking and mushrooms (especially foraging) are two of my favorite things (besides drawing of course). However, compared to me, Andrew is a master, in fact he teaches classes in both subjects in Cambridge, MA where he lives. He is also an organic chemist, professional cook and as a pizza enthusiast (he used to be a regular contributor at Slice & Serious Eats), he recently he built his own pizza oven. Impressive!
As if the above weren't enough I just recently discovered he is, on top of everything, an excellent photographer. He has a great eye for detail, but most of all he can really capture the characters of people, women and men. His photos can be staged or captured in the moment, they can be funny or very serious and intimate. At the moment, a selection of his photos are showing at Gallery 263, in Cambridge.
Its a great pleasure to have Andrew as a guest here on koblog and I can reveal that there will be more by us soon.
Mushroom Confit
by Andrew Janjigian
This confit is one of my favorite ways to preserve mushrooms of nearly any kind. Delicately flavored mushrooms such as chanterelles or morels are best used by themselves, or paired with milder ones such as oysters or—as seen in Johanna's lovely illustration—beech mushrooms. Other varieties may be combined however you like.
As for the confit's uses, they are nearly endless. As a sublime topping for pizza, of course. Added to sautéed greens. Mixed into an omelet or scrambled eggs. Spooned over crusty bread or crackers, perhaps along with a funky cheese. Or just eaten with a spoon, right from the jar. Once you taste it, I'm sure you'll think of plenty more.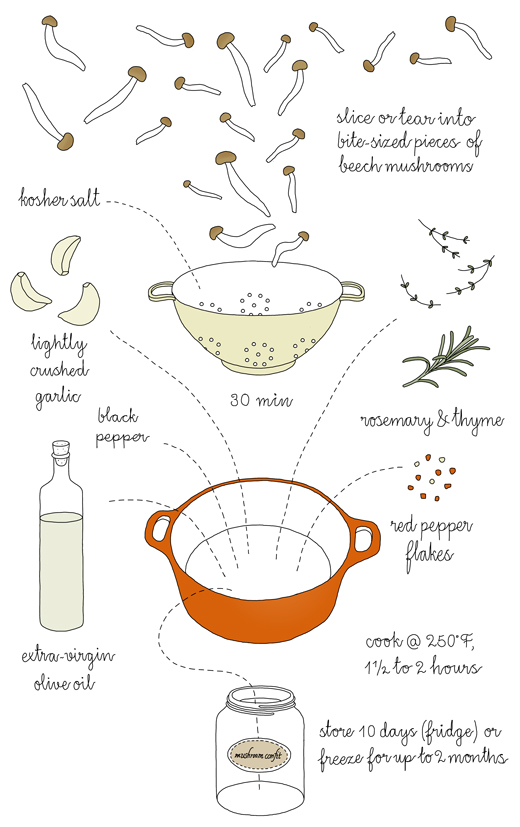 Mushroom Confit Recipe
makes about 4 cups
2 pounds fresh mushrooms of any kind, cleaned, woody stems removed
2 teaspoons kosher salt
4 cloves garlic, peeled and lightly crushed
2 sprigs fresh thyme
1 sprigs fresh rosemary
2 bay leaves
1/4 teaspoon red pepper flakes
1/2 teaspoon freshly-ground black pepper
2 cups extra-virgin olive oil, plus more as needed
1. Adjust rack to lower-middle position and preheat oven to 275°F (135°C). Slice or tear mushrooms into bite-sized pieces (smaller ones may be left whole). Place in colander set into large bowl, toss with kosher salt, and let stand for 30 minutes, stirring occasionally. Discard any water collected in bowl. (Mushrooms can be further dried of excess moisture in a salad spinner, if available.)
2. Transfer mushrooms to Dutch oven, along with garlic cloves, thyme, rosemary, bay leaves, red pepper flakes, and black pepper, and toss to combine. Add oil, stir to combine, and transfer to oven.
3. Cook, stirring occasionally, until mushrooms are tender, 1-1/2 to 2 hours. Allow to cool. Discard herb stems and bay leaves. Pack mushrooms in jars, along with enough oil to cover. (Excess oil may be reused or repurposed.) Seal and refrigerate for up to 10 days, or freeze for up to 2 months. (For long-term shelf stability, jars can be pressure canned for 2 hours at 15 psi.)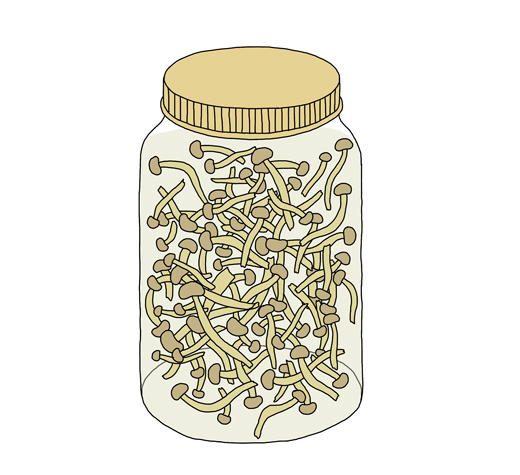 More with and about Andrew
Cooks Illustrated's Thin-Crust Pizza: Works Like a Charm
post by Adam Kuban at Serious Eats

How editor Andrew Janjigian took the fear factor out of souffle, Cooks Illustrated
Follow Andrew on
Twitter, Instagram and Tumblr.
*
Just want to say mushroom confit is one of my favorite recipes here on kokblog. Most of the time I serve it as starter together with home made bread and a spread of dishes like paté, pickles, dried sausage and chickpea & almond salad. I also like it with pasta. It's such a great treat.