Just want to announce that I was the winner of the Foodie Underground competition over at Ecosalon last week. It was part of the one year celebration of Anna Brones's column Foodie Underground. Happy Birthday! This was the winning entry (I'm deeply flattered)!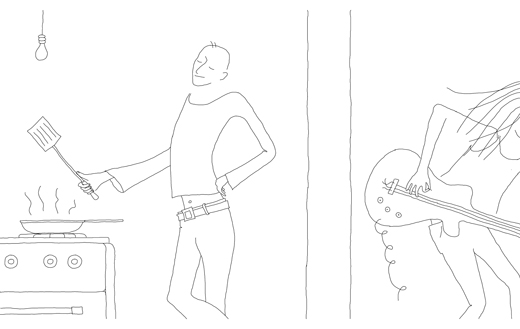 What can be  more foodie underground than making potato pancakes while house squatting in London? The fact is that next door to the Rolling Stones in Chelsea my husband M learned how to make Potato Pancakes. It was during the punk era and M had just been thrown out from home. House squatting was just one way to survive while struggling with his studies at AA.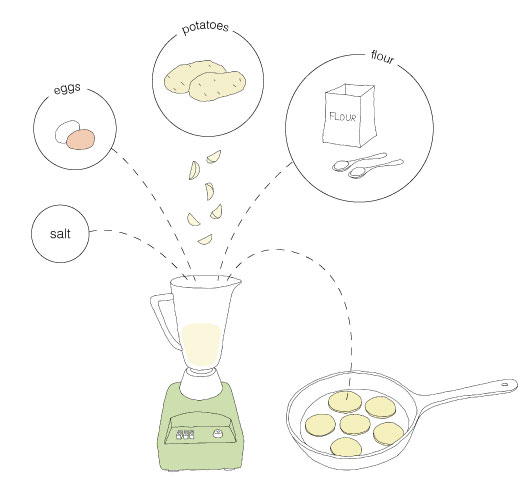 The recipe is simple: (for two people) Peel two potatoes. Cut them in smaller pieces and mash them in a blender. If the potatoes are to watery you need to squeeze out some of the liquid before adding two small eggs. When the mixture are well blended add some flour and season with salt. Pour about five – six small amounts of batter into a standard frying pan on medium heat. Fry them with some olive oil or butter until they are golden brown, turning once only.
The pancakes can be served with many different things. Back in Chelsea M ate them with just butter and sugar. Today we serve them with a variety of small sides, for example lingonberry jam, freshly grated carrots, sautéed bacon pieces, goat cheese mixed with sour cream and caviar.