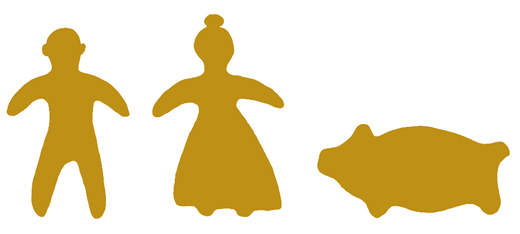 My memories of making gingerbread cookies (pepparkakor) are limited to my childhood when my sister and I rolled out dough and cutout shapes like the classic gingerbread men, women and pigs. It was fun for awhile, but our efforts only used up half the dough before my mother took over and cut out about 100 more. There were always too many gingerbread cookies in the house, no one seemed to eat them so they often lasted until Easter. At which point my mother had enough and fed them to the birds.
My mother's cooking has always been a great inspiration but I'm afraid to say that gingerbread cookies isn't one of them. So I decided to asked Anna Brones to join me in a gingerbread post. While creating the article together, I realized what my mother's dough was missing. Anna (and her mother) always doubled the spices!
Read Anna's gingerbread story (with my illustrations) and get the spiced up recipes over at EcoSalon.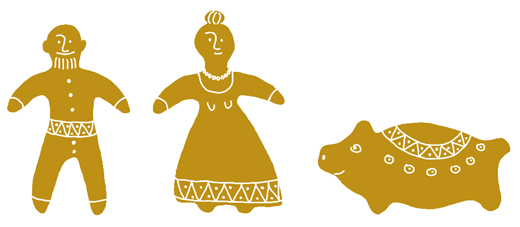 2 Comments »
Delishhh:
December 21st, 2011 @ 2:58 pm

It's not Christmas without Pepparkakor! God Jul!

Johanna:
December 21st, 2011 @ 5:45 pm

Thanks Delishhh! So true! However if they are good, I can eat them all year around
God Jul!
RSS feed for comments on this post. TrackBack URI
Leave a comment